Articles on history and historic reenacting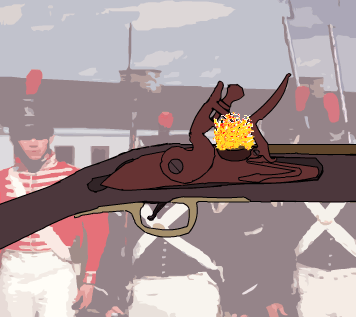 Eviction of the Squatters from Fort Snelling explains why downtown St. Paul is at the old Pig's Eye Landing instead where Ft. Snelling still sits, and why the army despised squatters so much.
Early 19th Century Vocabulary comes from the memoir of Joseph Plumb Martin, who fought in the Revolution and wrote in 1830 using colloquial English.
How Accurate was "Braveheart"?, is about the 1990's movie about William Wallace that was pretty much all wrong. Wallace was someone I researched doing research for my play Robert the Bruce.
Historic Reenactment Organizations in the Twin Cities I haven't been active for quite a while at this writing, but I still post this in case I can put together people interested in history and reenactment groups looking for members.
Historic Fort Snelling is a historic site where I worked in various roles for a long time.
The Deteriorating Upper Post of Fort Snelling is about the late 19th and early 20th century portions, though there has been less neglect in recent years. I took photos some years ago just in case those buildings were to disappear.
Quiz for Clann Tartan members on 1640 When I was captain of Clann Tartan, also called Gaffney's Regiment of Shot and Pike, I changed things up by adding another year to our presentation, and this interactive quiz was a traning tool.
Proclamation of the Irish Republic This is what Padraig Pearse is reading (with a mix of cheers and heckles from the crowd) at the GPO to start the Easter Rebellion in A Day and A Night.
Declaration of Arbroath The Scottish equivalent of the Declaration of Independence, which is what the Scottish leaders are going over the final draft of in Act 2 Scene 10 in Robert the Bruce.