Tech Resume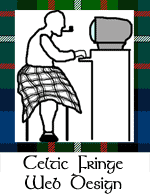 ERIC FERGUSON
5348 48th Av. S.
Minneapolis, MN 55417
phone: (612)726-6364
eric@celticfringe.net
http://www.celticfringe.net
WEB DESIGN, WEB DEVELOPMENT, AND CONTENT MANAGEMENT
TECHNICAL SKILLS
Web development: HTML, Flash, JavaScript, CSS, Photoshop, Perl, PHP.
Content management Over a decade with Oracle Web Center (formerly Stellent), plus some experience with AEM, Wordpress, and Joomla.
OS and Applications: Adobe web applications, Eloqua, Opendeploy, standard MS Office applications. Desktop and sever versions of Windows. Limited experience with Linux and Unix.
EXPERIENCE
Oracle/Stellent Content Management: I was the Webmaster and Intranet Administrator for Stellent, Inc. and have subsequently done contract work for Stellent customers including Walgreens, H.B. Fuller, the MN Dept. of Revenue, Emerson Process, and Target.
Expertise includes:
Content Server
Site Studio
Content Publisher (Site Builder)
Web development: I've been a contractor working on corporate web sites and intranets, sometimes in conjunction with content management, sometimes on migrations. I don't know that clients want their work on a public web site, so contact me for full resume.
Freelance: I have been a freelance designer, building sites from scratch and doing redesigns. For the last decade I've been contracting and freelancing has been mostly maintenance of existing clients' sites. My freelance web design site is Celtic Fringe Web design.